The ultimate travel companion!
The Solis is your global WiFi hotspot!  Buy and activate 24-hour day passes anytime to get unlimited global internet anywhere.  Enjoy unlimited data and a fast secure WiFi connection across 130+ countries all at one flat daily rate and the convenience of pay-as-you-go with no subscriptions. Keep your other devices charged all day with the embedded power bank.
Powerful charging
Charge your gadgets on-the-go with embedded 6000 mAh power bank and latest USB-C connection
Smart & Simple
One-touch access to unlimited WiFi in over 130+ countries – no SIMs needed!
Shareable
Connect up to 5 gadgets at once. Keep your travel buddies online too!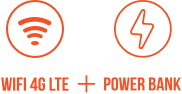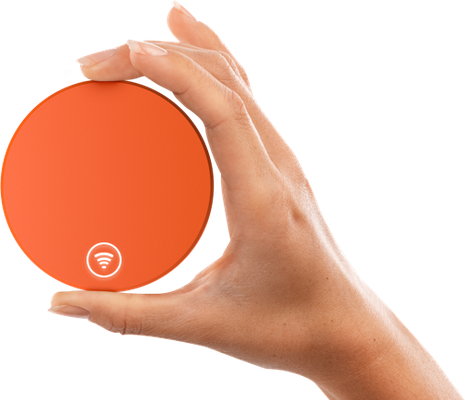 Blazing Fast Speeds
Get the fastest 4G LTE mobile WiFi speeds worldwide
Portable Global Smart Hub
Keep your phone, laptop, and IOT devices online everywhere at one low rate. Programmable features coming soon.
Long Lasting
Stay powered-on all day long with 16+ hours of WiFi battery life
Skyroam is the easiest way to keep all of your devices connected while traveling internationally. Our simple-to-use hotspot and pay-as-you-go daypass model ensures that you will never be surprised with any hidden costs or bill shocks. Only use data when you need it!
With instant access to Skyroam hotspot's global WiFi network of 130+ countries, you get the convenience of fast, secure, and cost-effective coverage. Get online on up to five WiFi-enabled devices simultaneously, including your smartphone, tablet, and laptop. Never hunt for an internet cafe to surf the web, share on social media, access your apps, or make a WiFi calls ever again! Each 24-hour global WiFi daypass is just $9.  Buy new passes easily online.  Passes will never expire.
Consistantly keep in touch with friends, family or work.
Not recommended for streaming.